---
---
ลูกบอล ฟูชิกิ มหัศจรรย์ ต่อต้านแรงโน้มถ่วง
Fushigi - magic grauity ball as seen on tv

699.-
สินค้าฮิตมากตอนนี้ ซื้อด่วนก่อนของหมด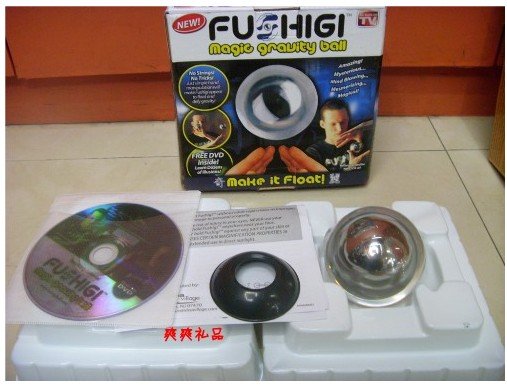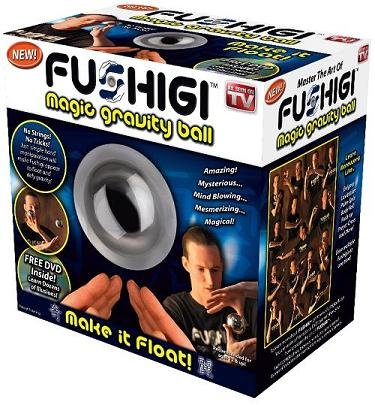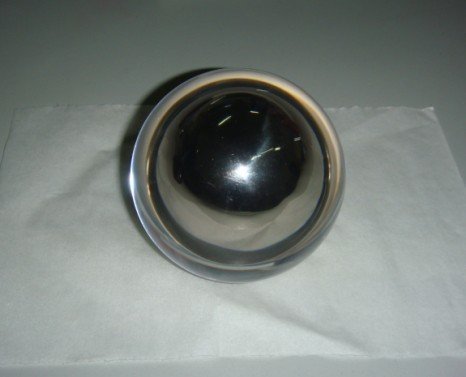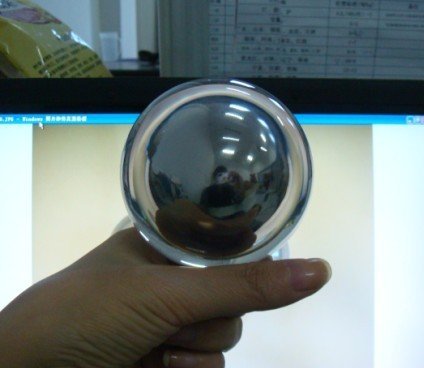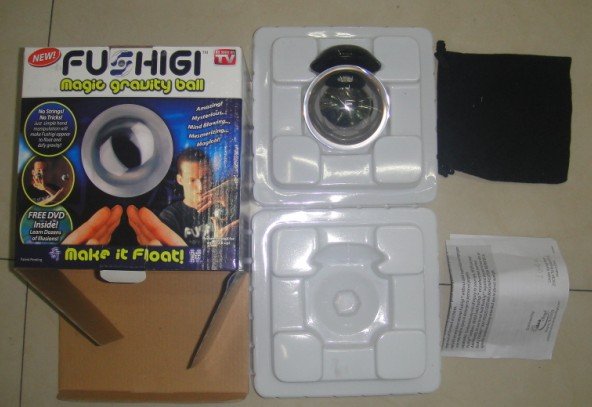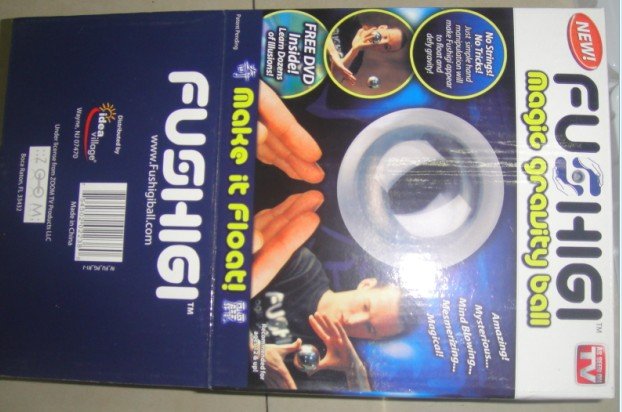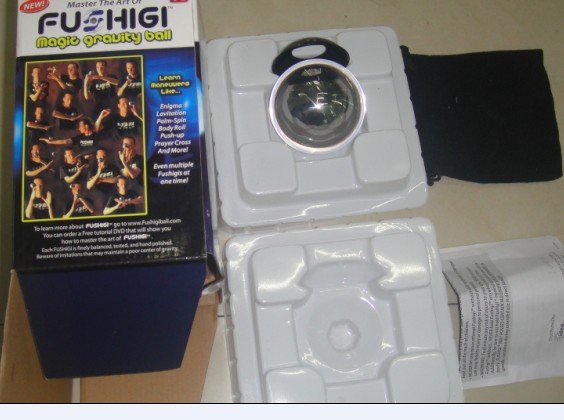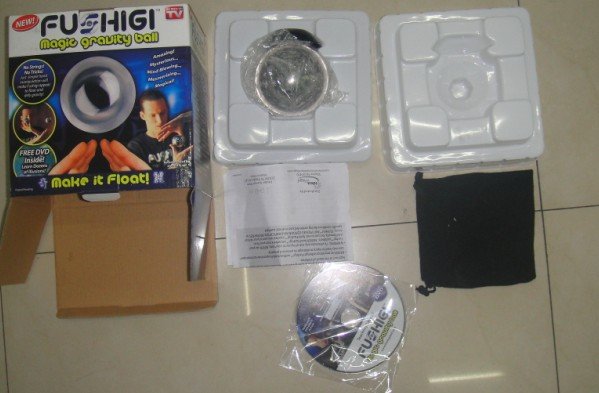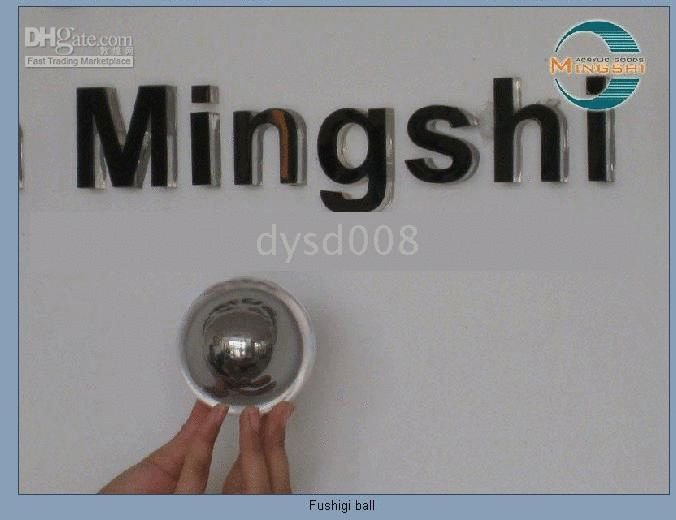 FUSHIGI MAGIC GRAVITY BALL

Description


1Fushigi ball with high quality& good price
2.High transparency and smoonth
3.Stainess steel hollow ball inside
4.Fushigi ball with good quality with competitively price
5. 93%-95% transparency and smoonth
6.With a stainess steel howllow ball in the side ,a hot product in USA market !
7.Acrylic ball made from high polyresin
8.Specialized desingn for you,such as style and concept and color .
9.No spot,no dirty,no scratch will be available .
10.Our delivery time is short and on time!
Create The Illusion That The Sphere is Defying The Laws of Gravity..

Unclock the secrets behind the Fushigi Magic Gravity Ball. To mesmerize the mind,

confuse the senses and blow away your friends.

Fushigi is the brand new, dynamically designed ball used in the mysterious art

of contact juggling, a relaxing and theraperitic art that uses skill to pull off

entertaining movements.

By praticing hand techniques and motions you can make the ball appear to spin,

levitate and float all without strings or any other apparatus.

THANKS FOR LOOKING!!!!




Fushigi Ball Features

Fushigi Ball Features:
For ages 8 yrs. and up
Great for the beginner or pro
A new spin on proving that science is big fun
Challenge yourself and your friends to give it a whirl
The perfect size and weight for single to multiple ball contact juggling
Fushigi Ball As Seen On TV is a brand new, dynamically designed ball used in the mysterious art of contact juggling. With Fushigi the operator exploits the reflective properties of a sphere through specific hand and body isolations and movements that are designed to give the appearance that the Fushigi sphere is moving on its own or even floating. Using is an incredible, therapeutic form of relaxation. The art of maneuvering a reflective sphere through mind and body isolation and manipulation creates the illusion that the sphere may be defying the laws of gravity, as if the sphere is moving on its own. Illustrates Newton's laws of gravity or Kepler's laws of planetary motion with the swirl of your hand.
No matter what age, YOU can master your with maneuvers like: the Levitation, The Enigma, PalmSpin, and so many more...
It's here...It?s wild...It?s sweeping the nation...
Want to unlock the secrets behind? Will mesmerize the mind, confuse the senses, and blow away your friends.
What is a Fushigi Ball?
A fushigi ball is a clear ball made of plastic that is used in the art of fushigi ? which is a therapeutic practice that basically, through entertaining and awe-inspiring illusion, allows the user to ?defy gravity? and do a myriad of highly-interesting tricks and techniques. A fushigi ball can be flown, spun, or levitated ? although it cannot do these things on its own!
How does it work?
As mentioned, the fushigi ball doesn?t move around and pull off amazing tricks on its own. You control it actively through hand motions, by a technique known as ?contact juggling?. This is a way to juggle that involves keeping the ball on the body, therefore ?in contact?, instead of tossing it into the air. By practicing hand techniques and motions, you can make the ball appear to spin, levitate, and float, all without invisible strings or any other apparatus. What makes the illusion work is that the ball is a sphere that looks the same no matter what the angle. This is because the surface is the same all over ? which means an observer cannot tell that the ball is moving around a fixed contact point. It?s hard to see this in real life, but there are videos which point this out and make it apparent. The best way to learn how it works, though, is to watch an instructional clip or DVD, so you can see the processes with your own eyes and listen to instructions on how to pull off these simple yet incredible tricks.
What is the purpose of it?
Fushigi is a recreational and therapeutic art that uses skill to pull off relaxing yet entertaining movements. You can use fushigi to control stress, or to simply entertain others (and yourself!). Note that a fushigi ball is not a toy; with that said, anyone, even small children, can learn how to do it and manipulate the ball with ease. Many today are picking up a fushigi ball and learning fushigi as a part of a growing craze over the art, owing to the fact that the art is very visually appealing and even challenging once you get up to the more advanced tricks. A good fushigi practitioner ? who can be just about anyone ? can take a 3-inch or larger fushigi ball and use it to seemingly create magic. If you want to invoke a sense of awe in yourself and your friends and family, then picking up a fushigi ball and getting started might be for you.

ดูวิดีโอครับ
Fushigi Ball ใน โฆษณา เคเอฟซี ไอศกรีมใหม่ ประเทศไทยครับ
เมืองนอกมันฮิตมากๆ ดูเอง
คำถามที่คนส่วนใหญ่อยากรู้ มันตกแล้วแตกไม๊? คำตอบคือ ไม่แตกครับ อึดมาก
น้องหนุ่มคนนี้เล่นแล้ว เจ๋งมาก
คลิปทางบ้าน จากเด็กน้อยคนหนึ่ง สอนเล่น แบบ Beginner
คนนี้เขาจะสอนคุณเล่นจนเป็นโปร จากวิดีโอทั้ง 80 วิดีโอของเขาครับ
---
สั่งซื้อ-สอบถาม
โทร. 0870204422 (เตี้ยง) 24ชม.
หรือ
E-mail : bestgoody@gmail.com

คลิ๊กที่นี้ เพื่อดูรายการสินค้าทั้งหมด